Details
Small handwoven basket for storing toys and other household items. Pairs well with displaying indoor plants.
Materials
Natural, hand woven seagrass
Dimensions
Width:
12"
Height:
12"
Depth:
12"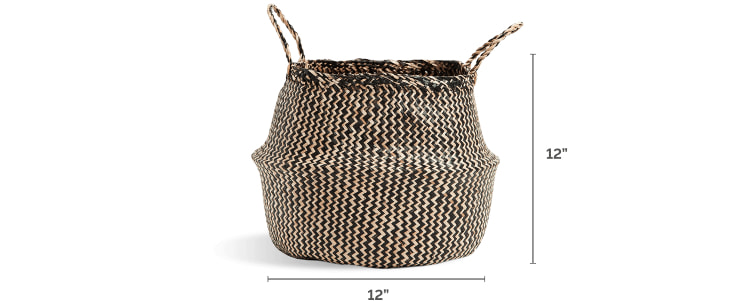 Sell-back
Return purchased items for credit or cash back.
Exchange or return anytime
Upsize, downsize, or easily refresh your space. Free exchanges and returns after 6 months, or early for a fee.
Low-cost repairs
Our technology makes repairs quick and easy, done right in your home for a low cost. For peace of mind, add PivotCare to cap repair fees at $49 each.
Sustainably made in Canada
We're not just sustainably designed. Our circular technology recovers 90% of raw materials, reducing waste, logistic cost and keeps operations local.
30 Day Happiness Guarantee
Enjoy an item in your home. Take your time to decide if it is right for you. Exchange any item for a flat $20 in the first 30 days. Conditions.