Melville Upholstered Bench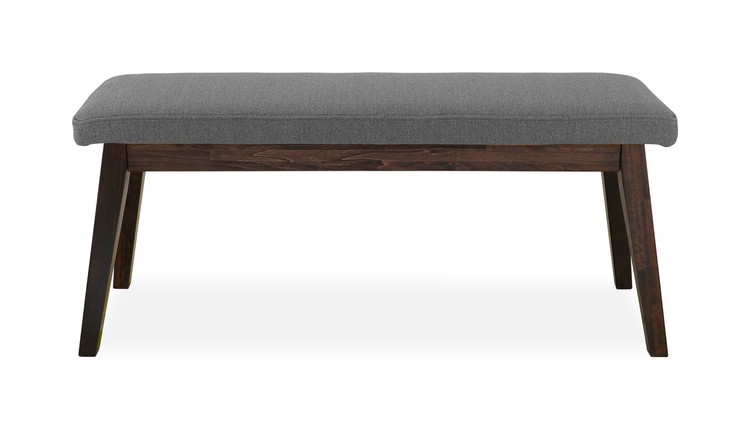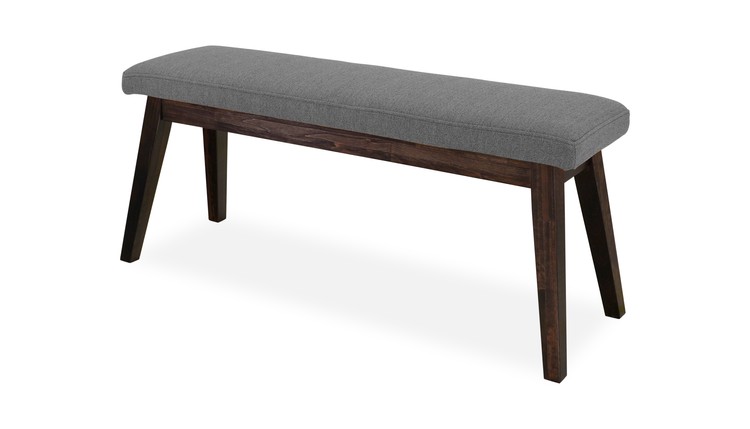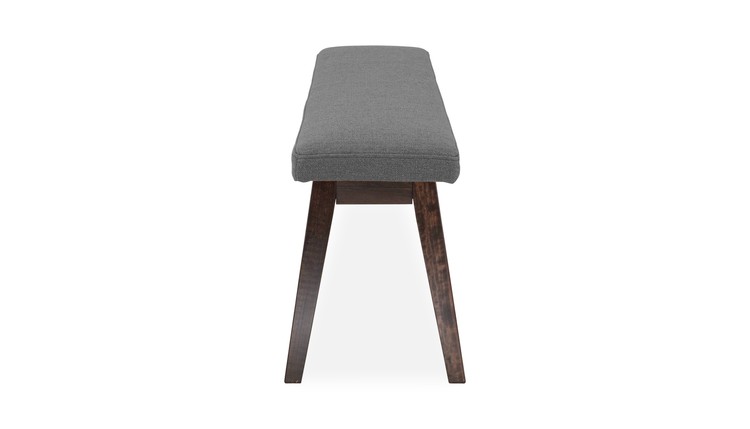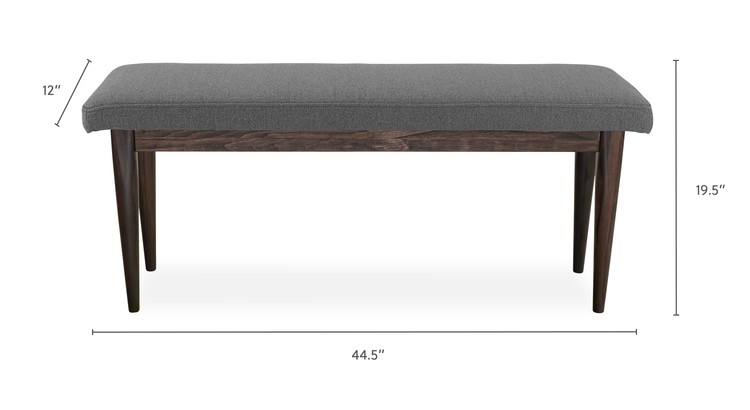 ---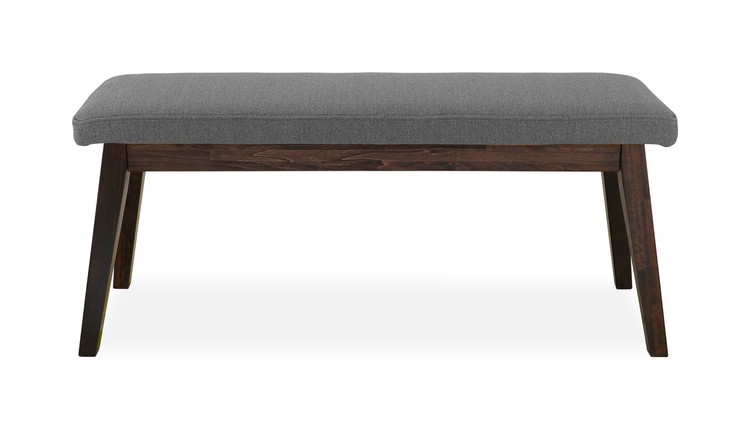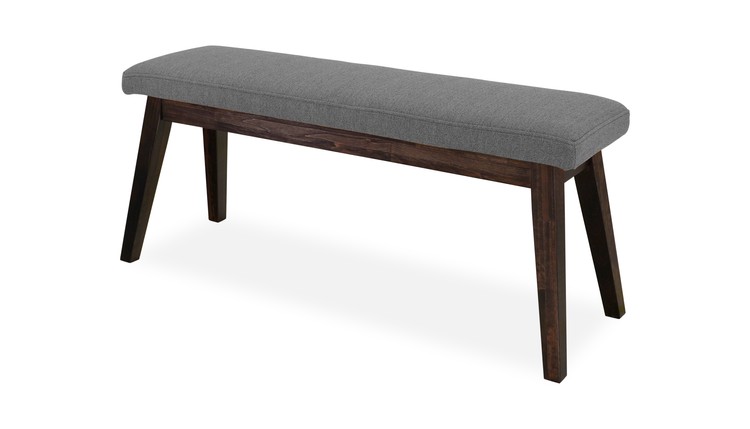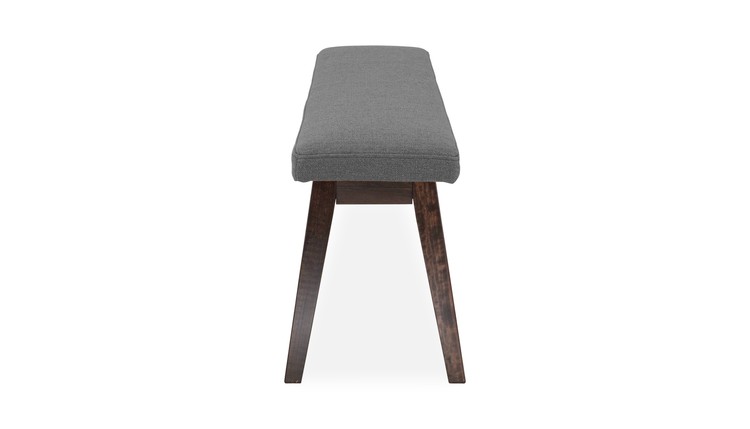 Dimensions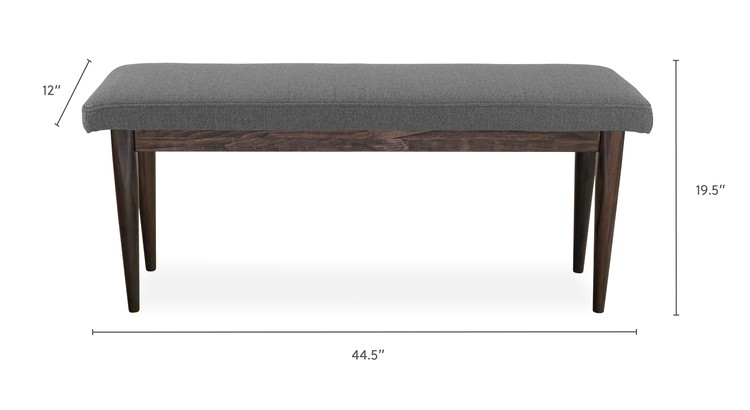 Width:
44.5" (3' 8.5")
Depth:
12" (1' 0")
Height:
19.5" (1' 7.5")
Melville Upholstered Bench
Finish:
Mocha Stain


Color:
Cloud









Leg:
Splayed




Size:
44.5"


Delivery and assembly: Free
Out Of Stock
We deliver and assemble your items in the room of your choice. Available days, evenings and weekends.
Add colour to your dining or entryway. The upholstered padded seat creates a comfortable design addition. Available in multiple colours.
Materials
Stain-resistant fabric & high resilience foam
Made with 100% Canadian and US solid hardwood.
No veneers, particleboard, chipboard or imitation wood.
Detailed joinery adds durability while dramatically reducing waste and consumption.
Natural Aspen/Mocha Stain: Solid aspen hardwood with wire-brushed finish. Natural character of wood will vary for each piece.
UV-cured with low-VOC GREENGUARD & LEED Certified lacquer.
Care
Treat stains immediately using mild soap with lukewarm water. Blot with a damp cloth (do not rub). Machine washable fabric.
Dimensions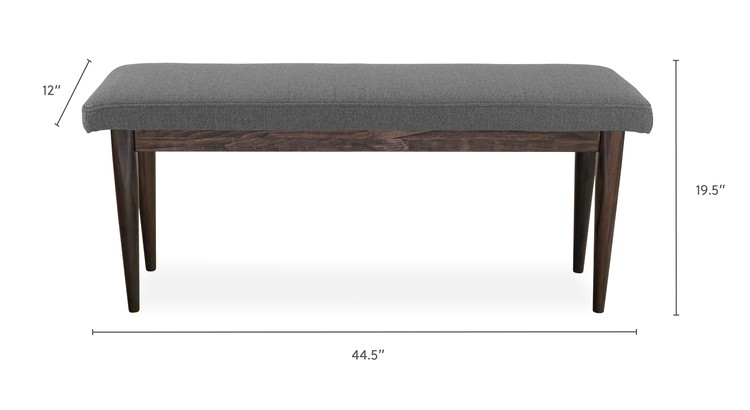 Width:
44.5" (3' 8.5")
Depth:
12" (1' 0")
Height:
19.5" (1' 7.5")
30 Day Happiness Guarantee
Enjoy an item in your home. Take your time to decide if it is right for you. Swap any item for a flat $20 in the first 30 days. Conditions.
PivotCare & Repair Centre access
We know you will care for your items but accidents happen. Normal wear from regular use is expected. Rest easy knowing our technology dramatically reduces the cost of repairs.You have the option to add PivotCare, our accidental damage coverage, onto items of your choice. Without PivotCare you pay for any replacement parts your items may need.
All items are sustainably designed for our circular approach to furniture. Pivot designed furniture is engineered, crafted and assembled in Canada.