The Holi dining chairs are a versatile and practical collection perfect for the patio, dining room and anywhere in between. These light chairs are flexible and easy to stack away.
Helpful to know
Pair this chair with a 28-30 inch surface height.
Materials
Fiberglass and polypropylene seat
Anti-rust metal base
Care
Wipe clean with a soft, damp cloth using any mild soap with lukewarm water.
Dimensions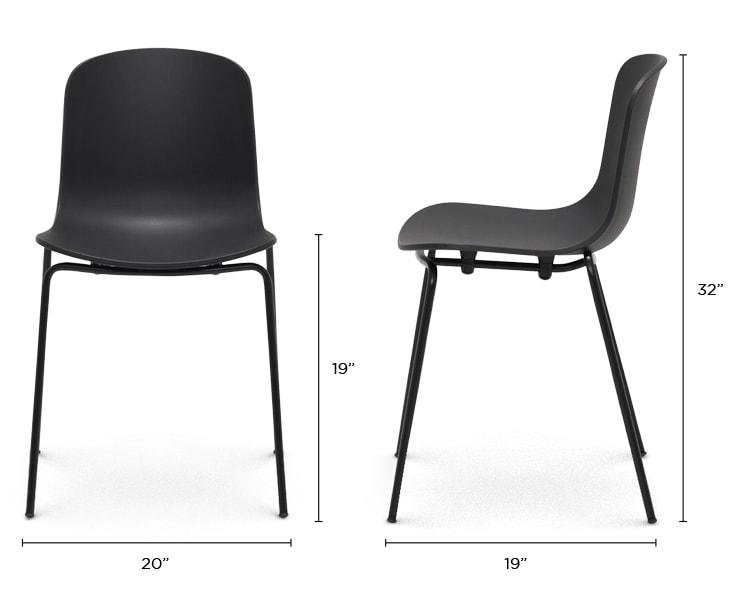 Width:
20" (1' 8")
Depth:
19" (1' 7")
Height:
32" (2' 8")