(Outlet) Strathmore Chaise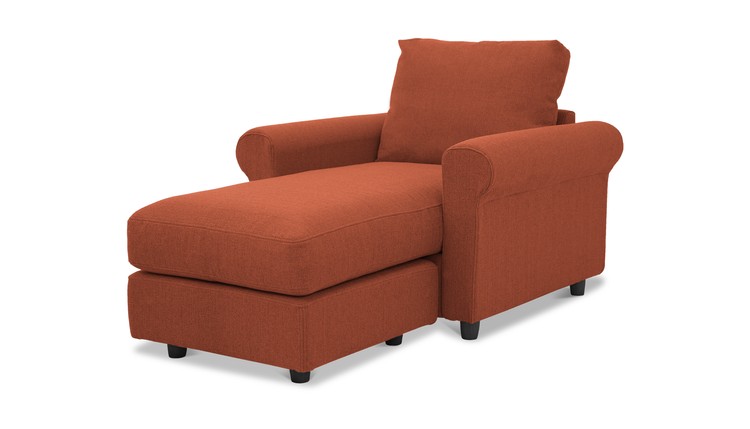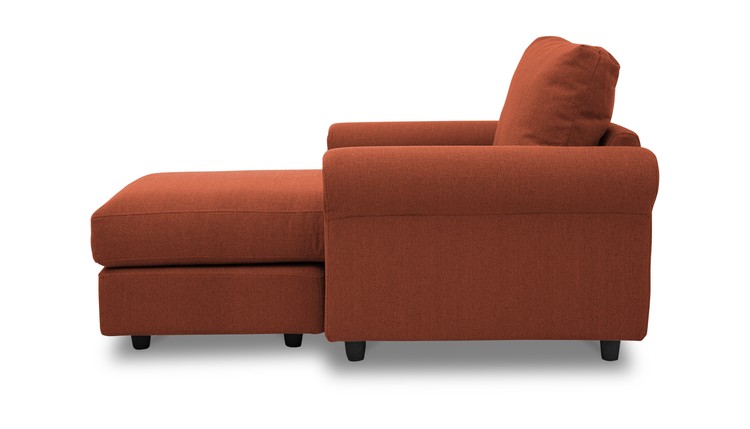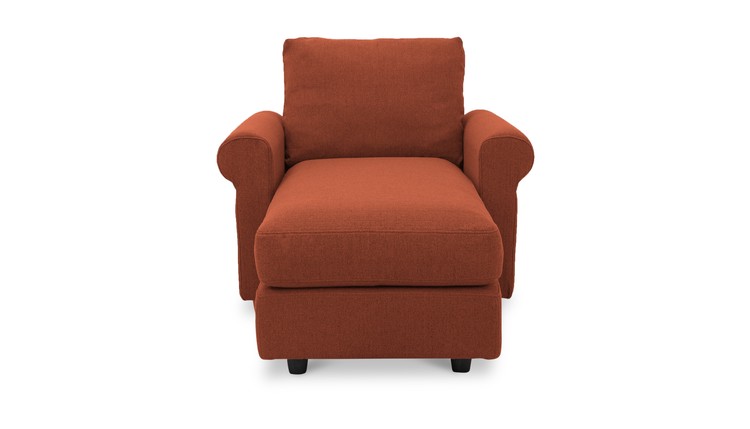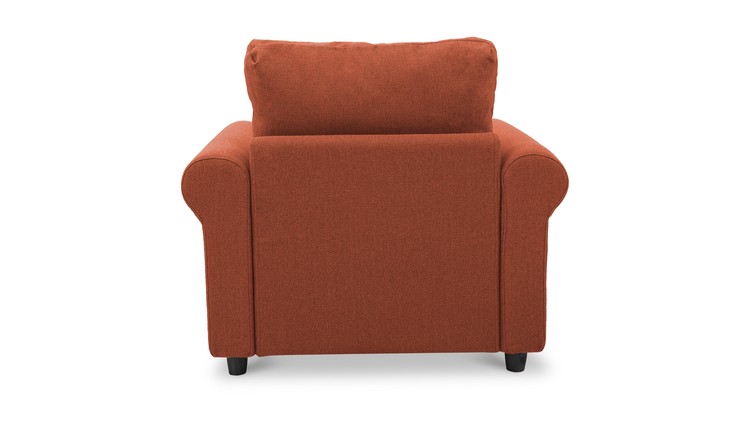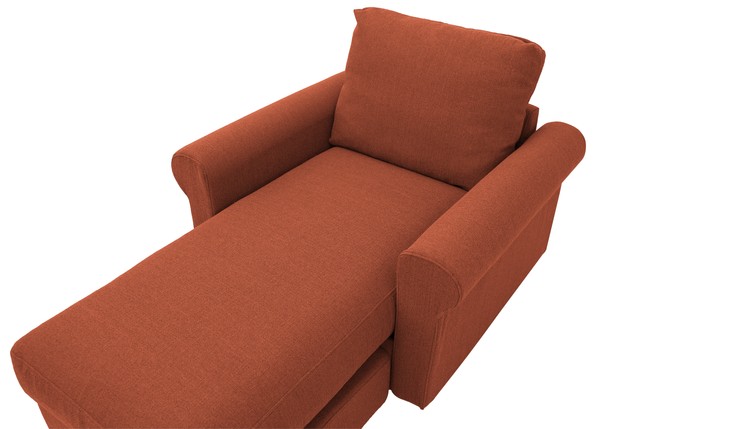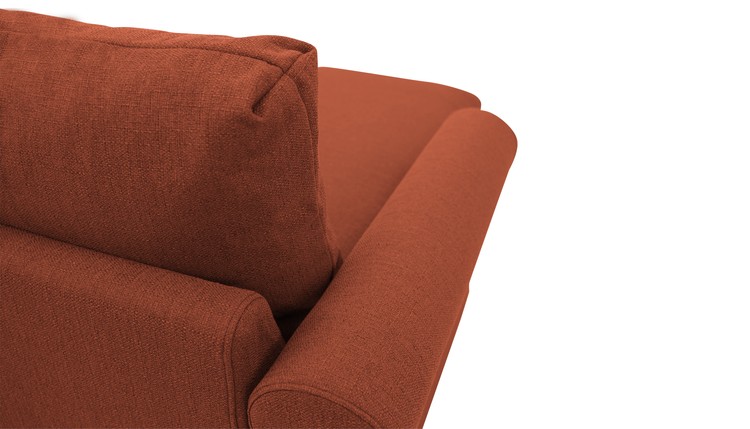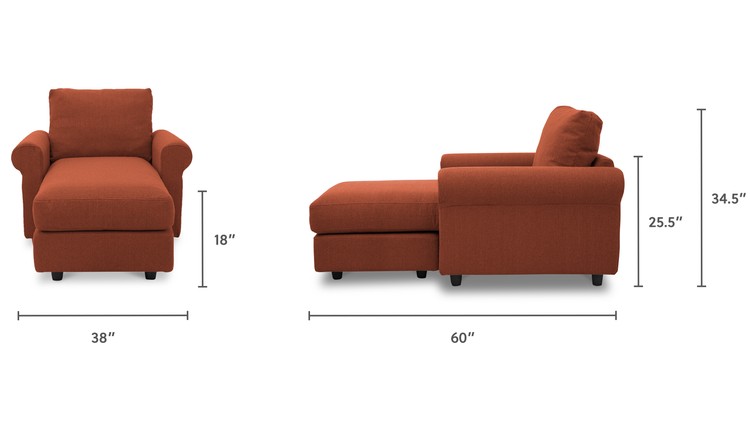 ---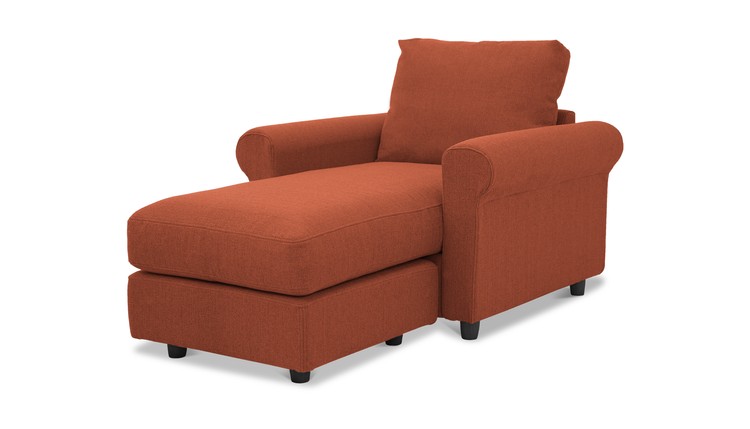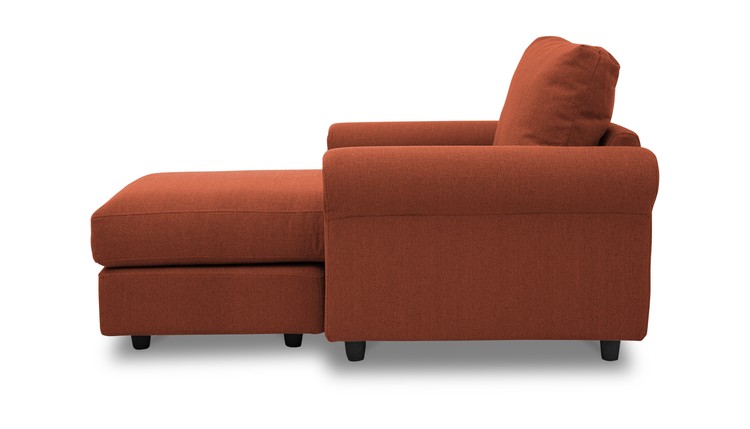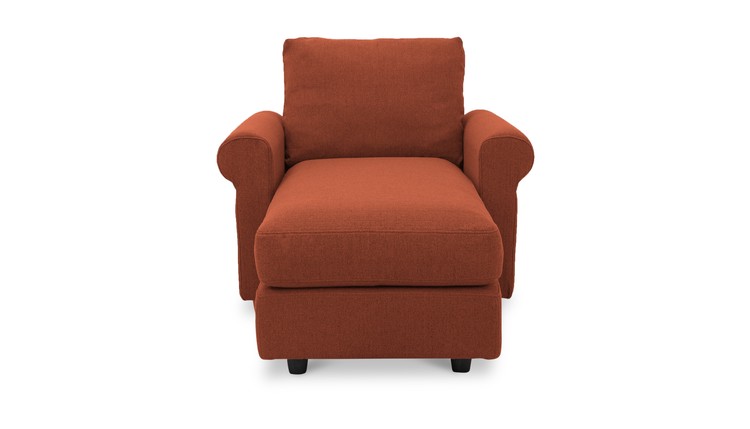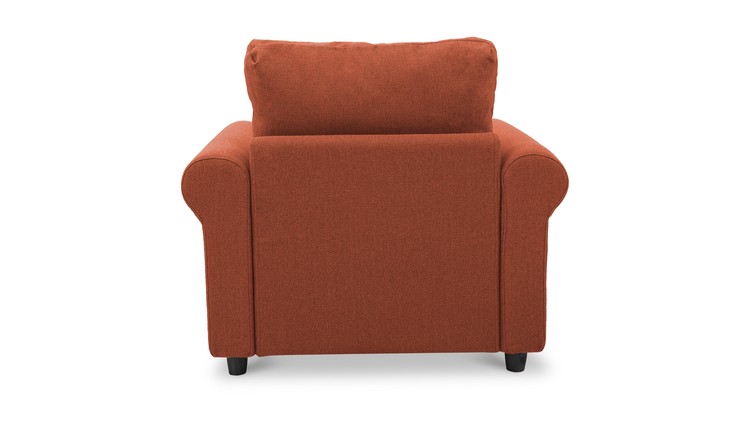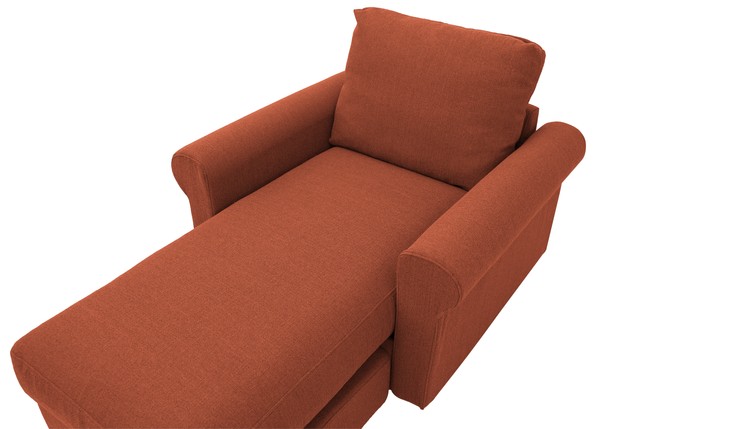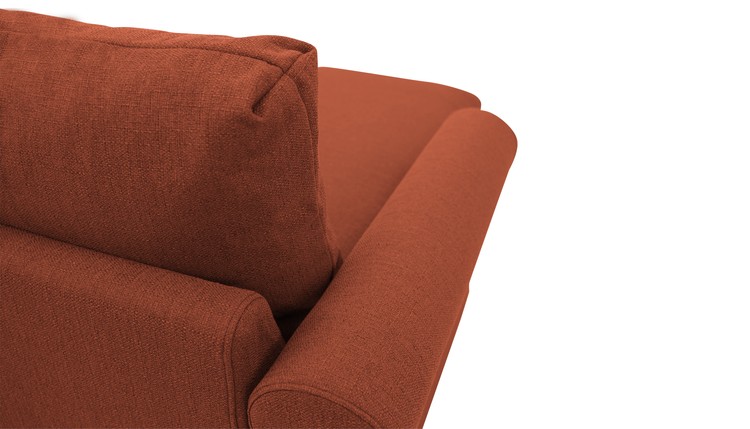 Dimensions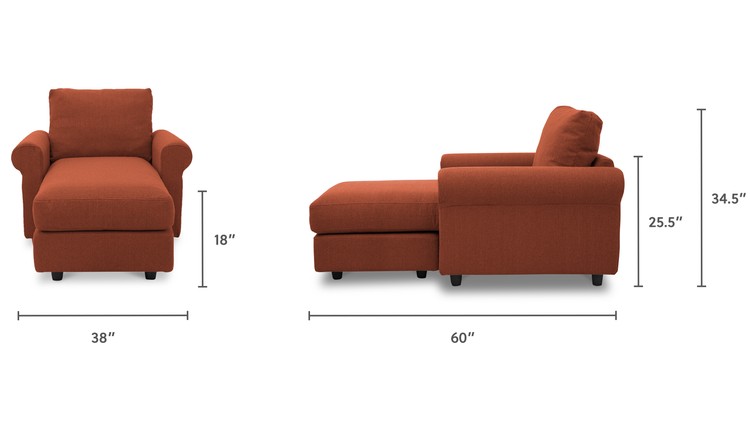 Width:
38" (3' 2")
Depth:
60" (5' 0")
Height:
34.5" (2' 10.5")
(Outlet) Strathmore Chaise
Color:
Orange




Leg Color:
Black


Configuration: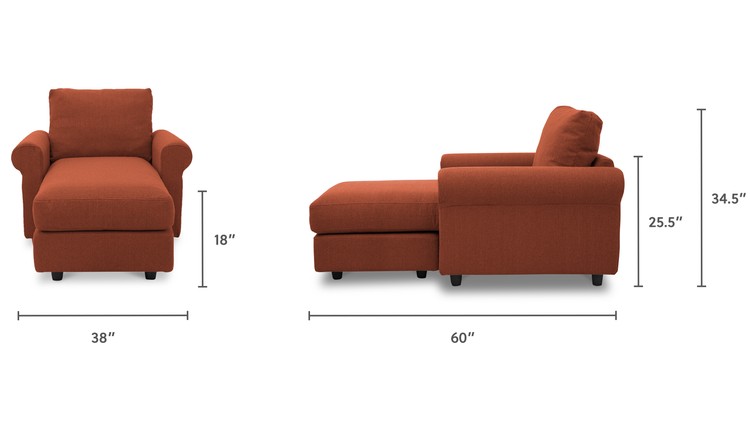 Width:
38" (3' 2")
Depth:
60" (5' 0")
Height:
34.5" (2' 10.5")
Delivery, assembly, swap, and return
Delivery
Free delivery & assembly.After you order, we will provide the soonest arrival window or schedule a future date if requested.
Swap or return any time
After 2 years: Free
Before 2 years: $52.88
Contemporary and chic. Square arms with matching throw pillows. Supportive cushions become softer over time.
Materials
Stain-resistant fabric, high resilience foam, polyester fill, fiberglass slat technology, hardwood frame & legs.
Care
Vacuum regularly.
Treat stains immediately using mild soap with lukewarm water. Blot with a damp cloth (do not rub).
Machine washable fabric.
7 day Happiness Guarantee
Enjoy an item in your home. Take your time to decide if it is right for you. Swap any item for a flat $20 in the first 7 days.
Conditions
Always pay less than retail
Subscribing always costs less than buying retail, no matter how long you keep your furniture. Payments stop a month before you reach retail value.
PivotCare and repair centre access
We know you will care for your items but accidents happen. Normal wear from regular use is expected. Rest easy knowing our technology dramatically reduces the cost of repairs.
You have the option to add
PivotCare
, our accidental damage coverage, onto items of your choice. Without PivotCare you pay for any replacement parts your items may need.
All items are sustainably designed for our circular approach to furniture. Over 90% of Pivot's furniture and materials are designed, grown, crafted, and assembled in Canada.