About Outlet
Our remanufacturing technology reduces waste by recovering parts from discontinued products. We use these parts to create unique furniture models.
These models may differ from the pictures shown. Fabrics and wood surfaces can differ in color or texture. Dimensions may vary by up to 3".
Materials
Stain-resistant fabric, high resilience foam, polyester fill, fiberglass slat technology, hardwood frame & legs.
Fog
Soft performance weave. Tightly woven, highly durable fabric made for everyday use.
Care
Vacuum upholstery regularly.
Treat stains immediately using a lather of any mild soap with lukewarm water. Blot with a damp cloth (do not rub).
Dimensions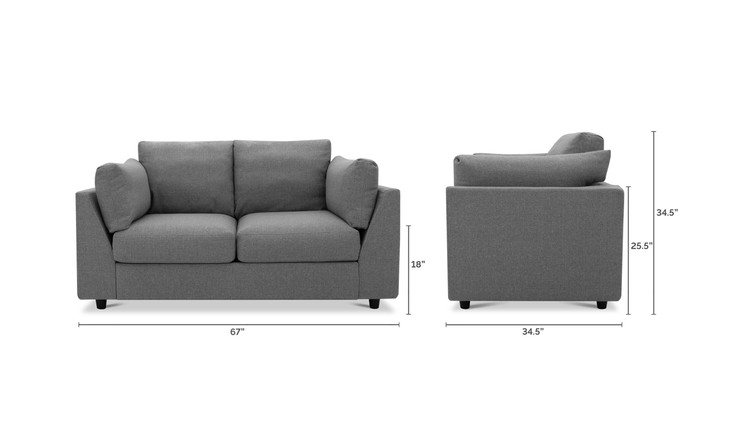 Width:
67" (5' 7")
Depth:
34.5" (2' 10.5")
Height:
34.5" (2' 10.5")