Alameda Nightstand + End Table - 2 Shelves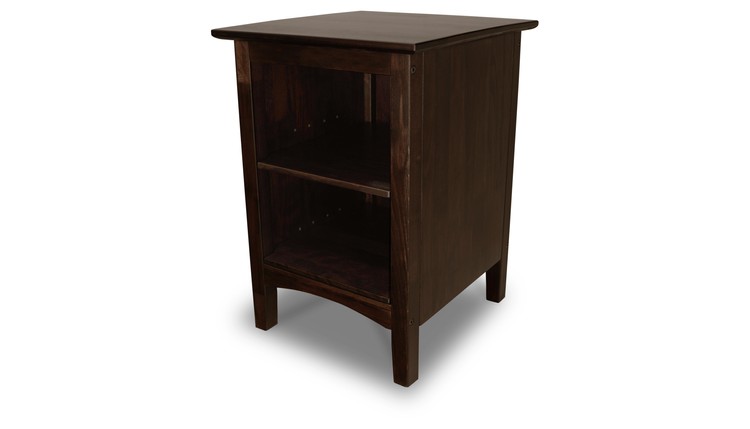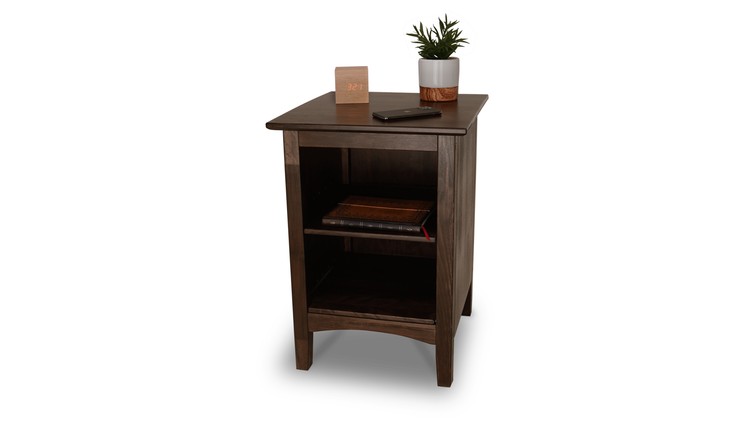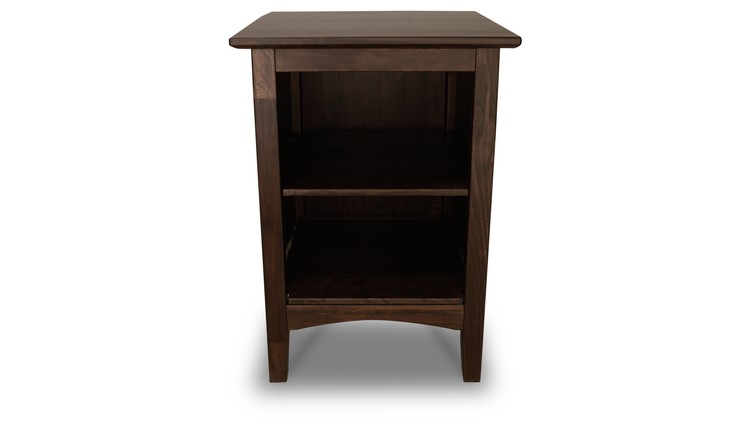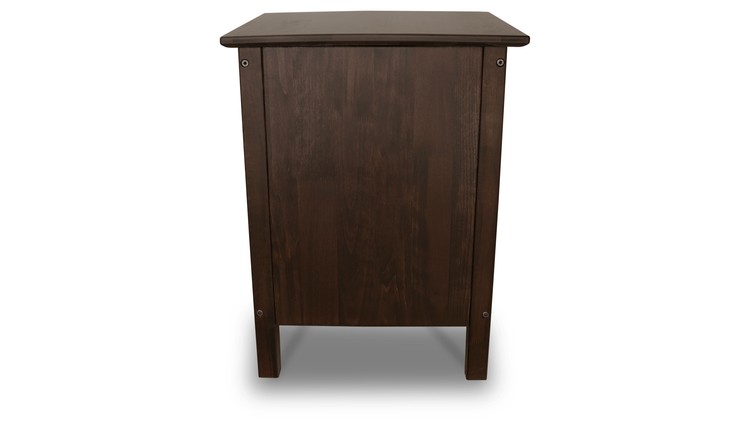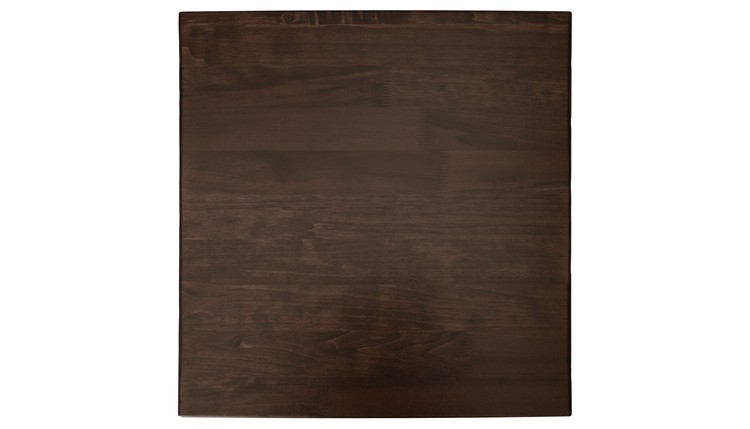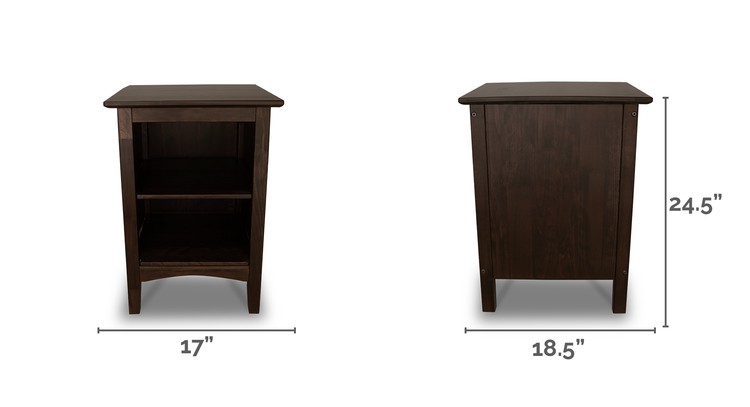 ---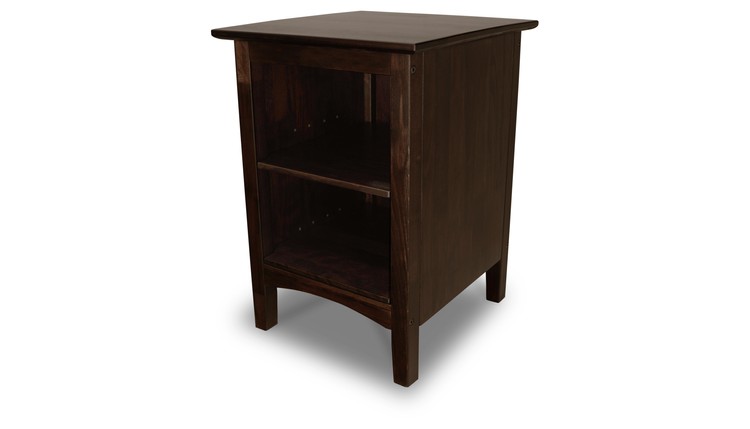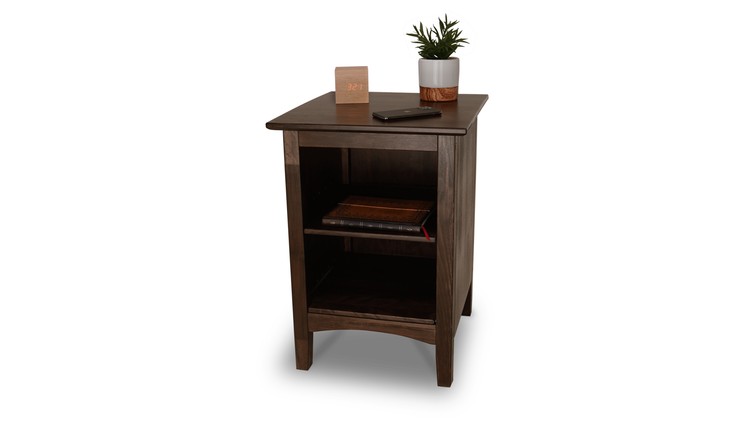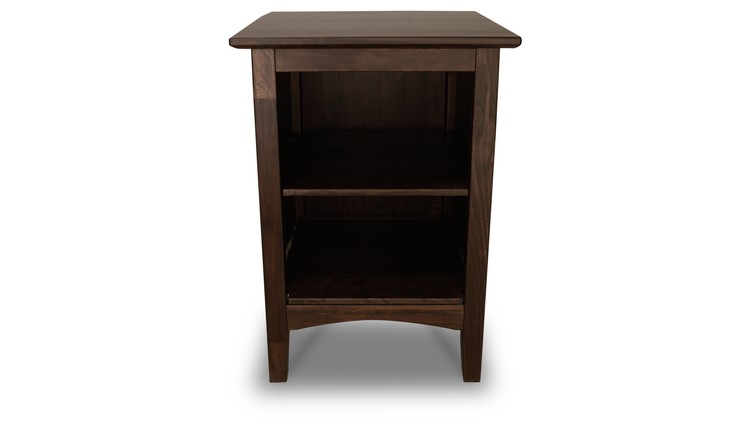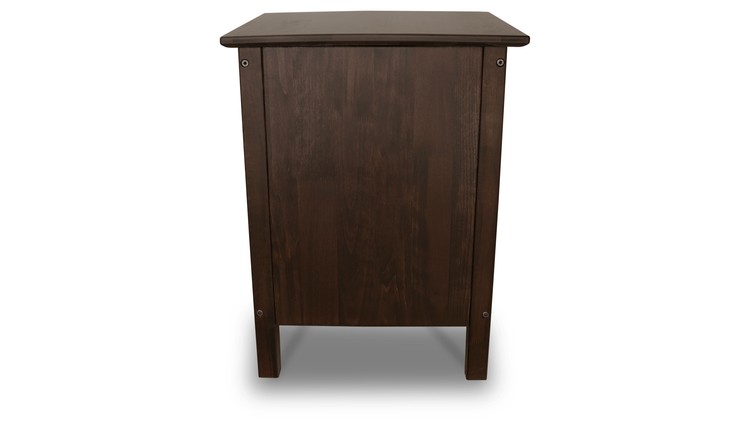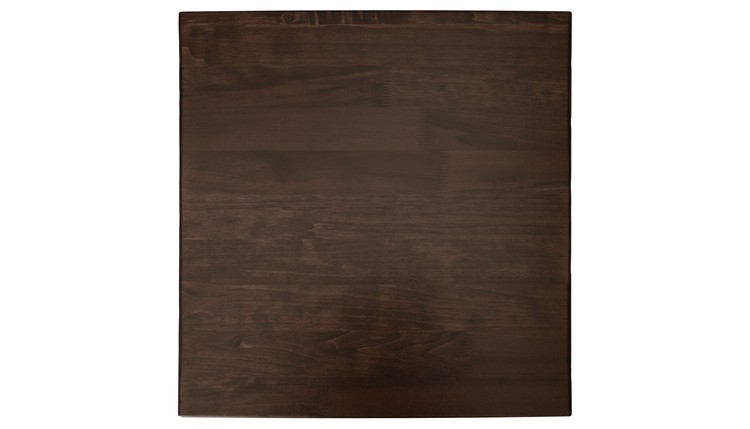 Dimensions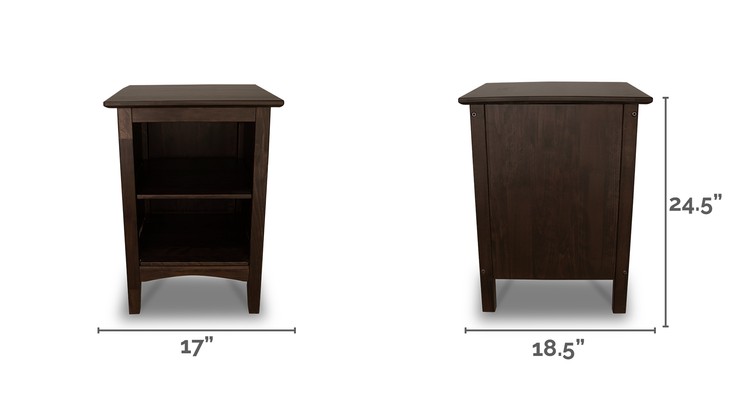 Width:
17" (1' 5")
Depth:
18.5" (1' 6.5")
Height:
24.5" (2' 0.5")
Alameda Nightstand + End Table - 2 Shelves
Color:
Mocha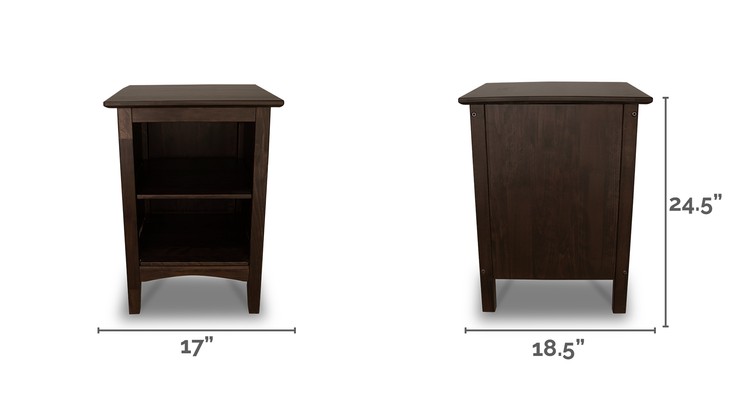 Width:
17" (1' 5")
Depth:
18.5" (1' 6.5")
Height:
24.5" (2' 0.5")
Delivery, assembly, swap, and return
Delivery
Free delivery & assembly.After you order, we will provide the soonest delivery time or schedule a future date if requested.
Swap or return any time
After 2 years: Free
Before 2 years: $15.96
Stylish and functional, this solid hardwood end table features two open shelves for optimal display space.
Suggested uses
Beside a chair, sofa, or bed as an end table or nightstand.
To display photos, plants and art where space is minimal.
Materials
100% Canadian and US solid hardwood
Mocha: Solid Aspen hardwood with an original stain. Natural character of wood will vary for each piece.
White: Solid Aspen hardwood with a rustic white finish adds lightness to your space while softly revealing the wood's natural characteristics.
Solid wood back and side panels.
Detailed joinery adds durability while dramatically reducing waste and consumption.
GREENGUARD & LEED compliant; low-VOC UV cured lacquer finish.
Care
Wipe clean with a soft, dry cloth. Do not use harsh abrasives or household cleaners as they may damage the finish.
7 day Happiness Guarantee
Enjoy an item in your home. Take your time to decide if it is right for you. Swap any item for a flat $20 in the first 7 days.
Conditions
Always pay less than retail
Subscribing always costs less than buying retail, no matter how long you keep your furniture. Payments stop a month before you reach retail value.
PivotCare and repair centre access
We know you will care for your items but accidents happen. Normal wear from regular use is expected. Rest easy knowing our technology dramatically reduces the cost of repairs.
You have the option to add
PivotCare
, our accidental damage coverage, onto items of your choice. Without PivotCare you pay for any replacement parts your items may need.
All items are sustainably designed for our circular approach to furniture. Over 90% of Pivot's furniture and materials are designed, grown, crafted, and assembled in Canada.